JURY
Radar Vienna INTERNATIONAL Award, Radar Vienna AUSTRIAN Award, Radar Vienna ANGEWANDTE ANIMATION AWARD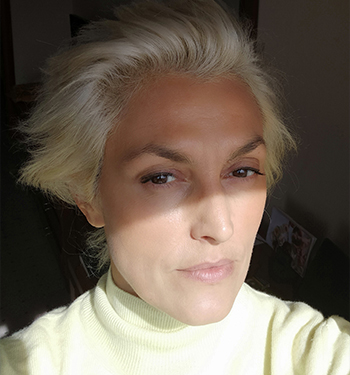 Andrijana Ružić
Andrijana Ružić is a graduate in History and Criticism of Art at the Università degli Studi in Milan, Italy. She specialised in the History of Animated Film under Giannalberto Bendazzi's mentorship. Andrijana has participated in numerous conferences for animation studies presenting the works of diverse independent authors of animation. Since 2012, she has curated animated films for the International Comics Festival in Belgrade, Serbia. She is also a member of the Selection Board of Animafest Scanner, the symposium for Contemporary Animation Studies held annually in Zagreb.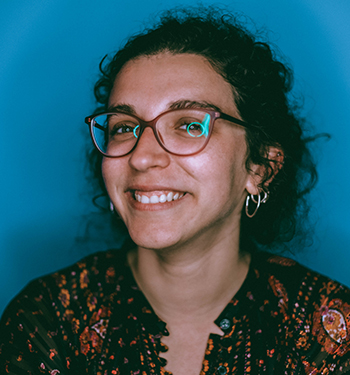 Arba Hatashi
Arba Hatashi was born and raised in Peja, Kosovo. She started volunteering at a very young age in different non-government organizations, with a focus on culture development. For the last eight years, she has been working actively with Anibar on organizing the only animation festival in Kosovo, managing and working on the transformation of the only active cinema in the city of Peja, Cinema Jusuf Gërvalla, into a multifunctional, social and cultural space. In addition to her work, she has finished her studies as a Bachelor of Information Systems in Prishtina.
Previously, she was the Programme Coordinator of the festival for three years and managed the Anibar Animation Academy and its educational projects working towards the improvement and development of education in the field of animation in Kosovo. Since 2019, Arba has been the festival director of Anibar International Animation Festival. She has previously been a jury member at Fantoche International Animation Film Festival, and Anima – The Brussels Animation Film Festival.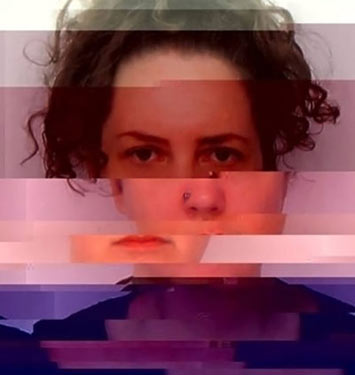 Birgitta Hosea
Birgitta Hosea is an artist and curator working with expanded animation, experimental drawing and live performance to create durational images, embodied events, experiential installations and short films that expand the concept of the moving image out of the screen and into the present moment. Currently Professor of Moving Image and Director of the Animation Research Centre at the University for the Creative Arts, Farnham, she was previously Head of Animation at the Royal College of Art and prior to that at Central Saint Martins, where she completed a practice-based PhD in animation as a form of performance. Her most recent exhibitions include ASIFAKEIL, Vienna; National Gallery X, London; Venice & Karachi Biennales; Oaxaca & Chengdu Museums of Contemporary Art; Hanmi Gallery, Seoul. Her work is included in the Tate Britain and Centre d'Arte Contemporain, Paris, archives. She has been awarded an Adobe Impact Award, a MAMA Award for Holographic Arts and an honorary fellowship of the Royal Society of the Arts. Having written publications on drawing, performance and experimental animation, her most recent book is Performance Drawing: New Practices Since 1945 (Bloomsbury, 2020) co-written with Maryclare Foá, Jane Grisewood and Carali McCall.
JURY MEMBERS – RADAR PITCH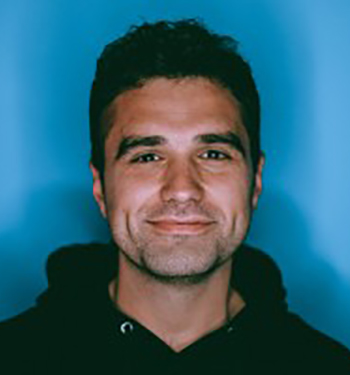 Vullnet Sanaja
Vullnet Sanaja is a social activist who has been advocating change in Kosovo since the age of 17. As a teenager, he worked as a project coordinator at Environmentally Responsible Action, an NGO that focused on changing individual behavior and raising awareness through outdoor education. In 2010, together with fellow film enthusiast, Vullnet established the Anibar International Animation Film Festival, and, in 2011, also served as a co-founder of the Into the Park music festival. He currently serves as the Executive Director of Anibar where he leads passionate art activists and encourages young people to express their ideas and worldview through animation while also focusing on important social issues pertinent to the youth of Kosovo. In addition to his social activism, Vullnet studied Computer Science and Engineering and worked as a software developer in Prishtina. He also served on the board for the Kosovar Cultural Forum which connects cultural organizations in Kosovo.
ANIBAR was founded in 2010 by a group of young activist artists, as an organization that seeks to promote animation and share knowledge about animation methods and techniques through capacity-building activities, such as training seminars and workshops, film screenings, debates, and other activities that provide more visibility for emerging artists. The organization is responsible for Anibar International Festival which is the only animation festival in Kosovo. The festival is a yearly event and its goal is to promote animation with a view to share with the people from Kosovo the latest global trends of animation. It also serves to help and encourage Kosovo youngsters to express themselves and their ideas through animation by discussing the topics that they are passionate about. This way, they tend to bring out more topics and break civic apathy through cultural activism.
Jens Meinrenken
Jens Meinrenken is an art historian, lecturer and curator. He studied art history, philosophy and German language as well as literature in Bamberg/Germany and Berlin/Germany. He is currently working on a dissertation project entitled Dynamic Sequences. On the relationship between comic, storyboard and film. He is co-founder of Deutscher Comicverein and has published numerous articles on a wide range of subjects including animated movies, computer games, and comics. His work as a curator includes for example Heroes, Freaks, and Super-Rabbis. Jewish Dimension of Comic Art, Jewish Museum Berlin (2010) and Comics from Berlin. Pictures of a City, Haus der Berliner Festspiele (2013).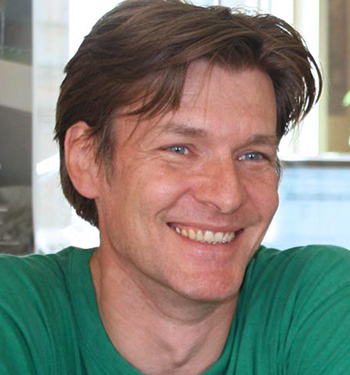 Stefan Stratil
Studies Experimental Design/Animation with Maria Lassnig at the University of Applied Arts Vienna, Graduation in 1992.
Short- and Animationfilms; various commercials for TV and cinema, Scriptwriting; 
Illustrations and comicstrips für international magazines and advertising; Book and magazinecovers; Since 2004: President of ASIFA Austria (Association Internationale du Film d'Animation)
Curator of Asifakeil, an animation-based art showroom at the Museumsquartier/Vienna.