Competition 1
Friday, 25.03.2022, 18:00 @ BLICKLE KINO – Belvedere 21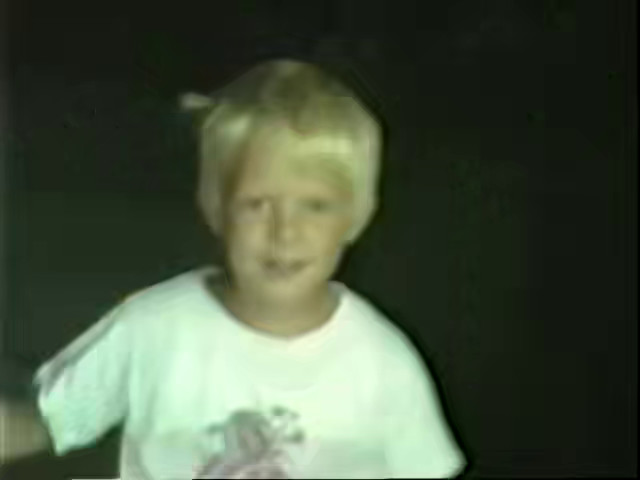 10 megabytes of memory
Markus Maicher | 02:04 min | 2021 | AT
Radar Vienna AUSTRIAN Award
What is the meaning of "memory" in the digital age? For humans memory consists of subjective images of past events, for computers memory refers to an objective capacity to store information. The film compresses 10 human years in 10 megabytes of binary information and employs an aesthetics of the small file format, a counter strategy against the ever increasing resolution, bitrate and cost of digital images. The file was compressed and assembled with open-source software ffmpeg, the original Video8 tapes were left unedited.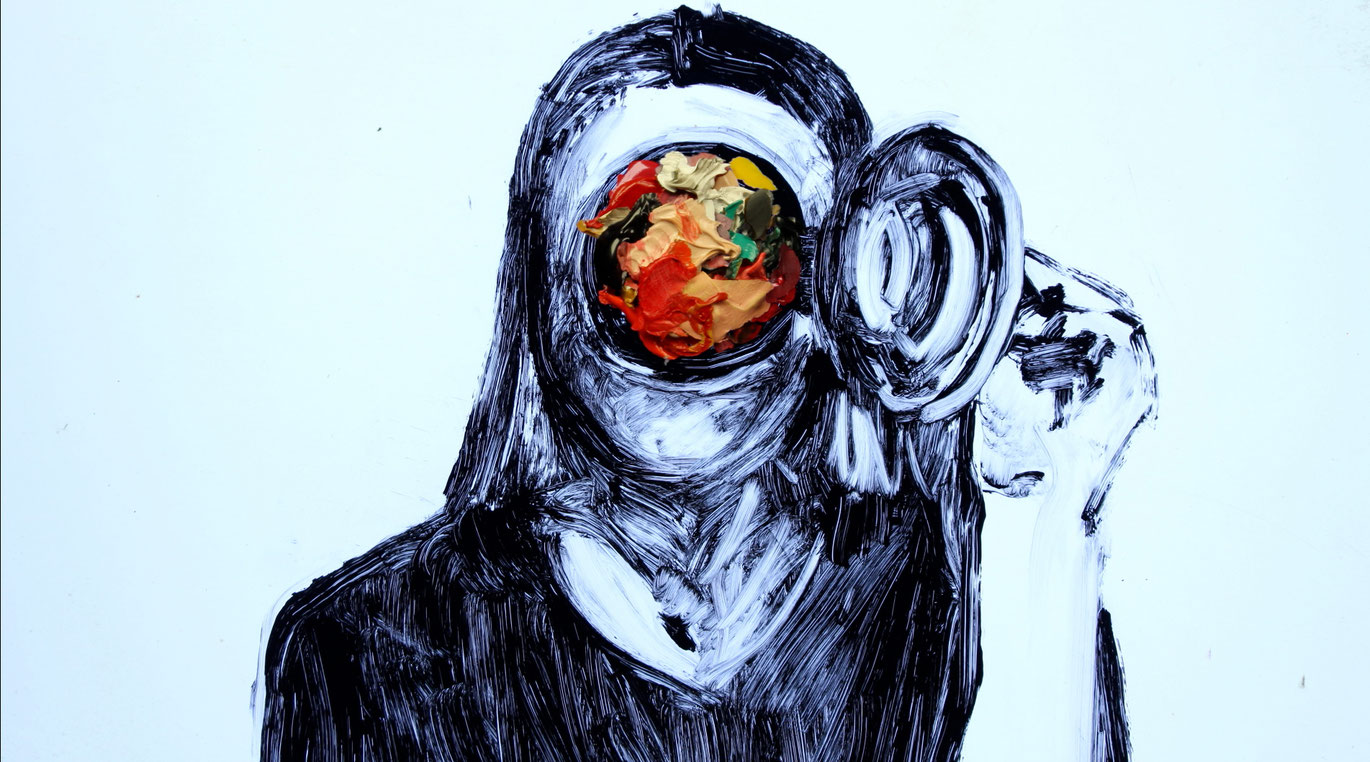 Auf dem Grund des Wäschekorbs
Adele Razkövi | 07:00 min | 2021 | AT
Radar Vienna AUSTRIAN Award
Adele Razkövi's short film converges on a common myth—the empty laundry bucket. Starting from the documentary, most likely autobiographical, and in any case philosophical question of what might be hiding at the bottom of the laundry basket if it were ever to be reached, the protagonist positions herself for the leap. The leap into the supposed emptiness that turns out be an explosion of colors, materials, and sounds. Free from constantly dirty laundry—soaked by "tears, sweat, and love juice"—the protagonist swirls through a psychedelic round dance of colorful clothing, which as cloud and tangled ball let us only imagine their original purpose. Everyday monotony's poetic side becomes evident in a dance of freedom—doing laundry as a Sisyphus task accompanied by birds' chirping and guitar sounds, the ecstasy of the carefully completed task.
In the seven-minute animation, the Austrian artist's rich diversity becomes evident: animation, painting, music, sculpture, literature, and dance—utterly different disciplines flow together and yield a polyphonic ode to a common object. The longing of people and living creatures, the modern world's excessive demands, and the screen as motif run throughout Razkövi's works. Here, the washing machine's porthole is a blind pane to the world and the laundry basket a gateway to a carefree dimension, free of the anchor of eternally dirty clothes. At its bottom—freedom? The question appears to remain unanswered, but what is clear is that this fresh scented state lasts only until the next stain and at the most, until a child starts searching for their black-and-white striped socks. (Christina Wintersteiger)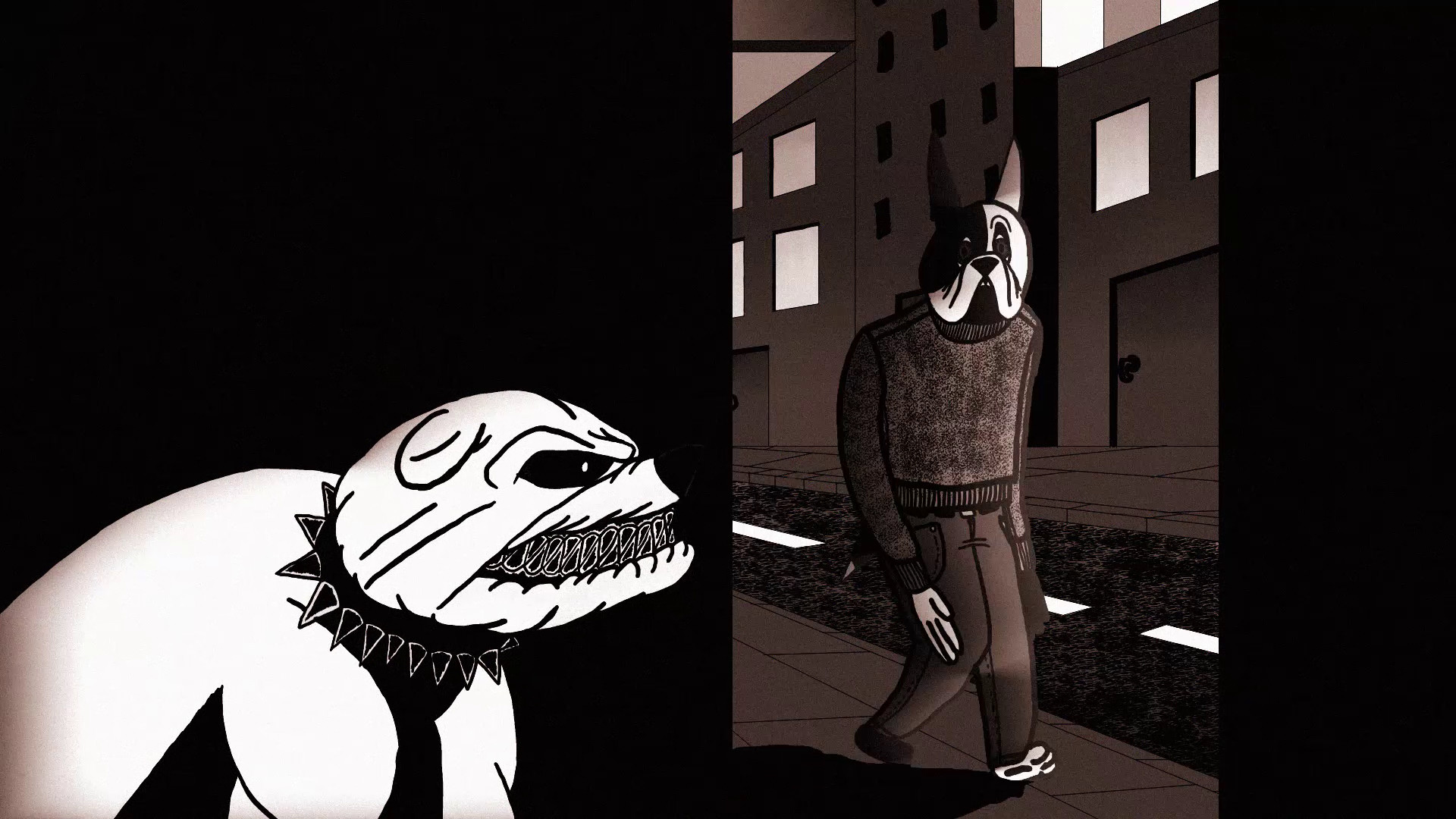 Being A Dog
Felix Swahn | 08:03 min | 2021 | SE
Radar Vienna INTERNATIONAL Award
Tim is longing for love.
He's a lonely human being who struggles with exclusion every day. Every time Tim feels different than others he transforms into a french bulldog.
Ginger makes Tim feel human. Ginger is an old friend of Tim`s whom he was in love with, unrequited love. Tim collides with Ginger in the street, they talk and become friends again.
After meeting Ginger Tim becomes a dog again. This time he chooses to enjoy being a dog and sees all the possibilities of a dog`s life. It's good to be a human being but it's good being a dog sometimes too.
bra alternative
Silke Hofmann | 02:10 min | 2021 | AT
Radar Vienna AUSTRIAN Award
bra alternative – is a speculative garment based on the collective needs of females affected by breast cancer. This modular and mass customisable approach towards clothing design includes breast support options for females living with different-sized breasts, one breast, or no breasts after a mastectomy. The 3D knitted base garment has been virtually prototyped and composited, replicating analogue textile properties and knit patterns to scale.
This short digital visualisation captures several customised variations based on the specific needs of females affected by breast cancer, aiming to make visible how bra diversity and alternative breast support can look.
Daughter
Lisa Grall, Theresa Buger, Isidor Dietrich | 02:56 min | 2021 | AT
Radar Vienna ANGEWANDTE ANIMATION AWARD
"Daughter" is a 3D animated short film based on a project created by bachelor's students in 2019. The original piece was a musical that covered the topic of abuse in a teenage relationship and the author's recovery of said mistreatment. The first scene in the musical presents the abuse itself, which is the part covered in this short. Using a voiceover of the victim, who descripes the act, the film attempts to visualise the happenings in a sensitive, abstract and emotional way. Trying not to show too much, but still conveying enough to describe the impact of such an action on the victim.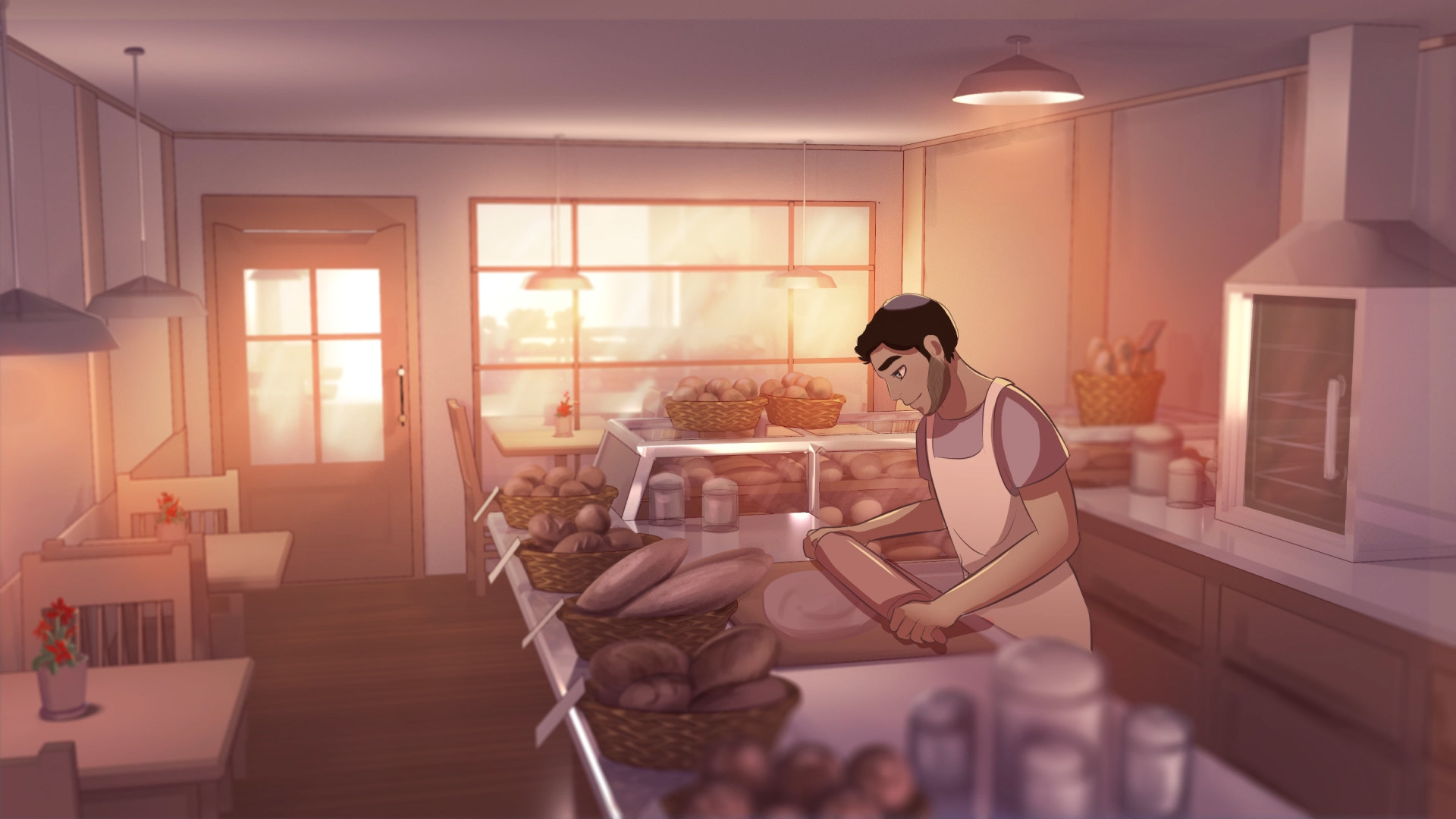 Despite
Shelly Gertan | 03:09 min | 2021 | AT
Radar Vienna AUSTRIAN Award
A jewish baker continues baking despite the circumstances.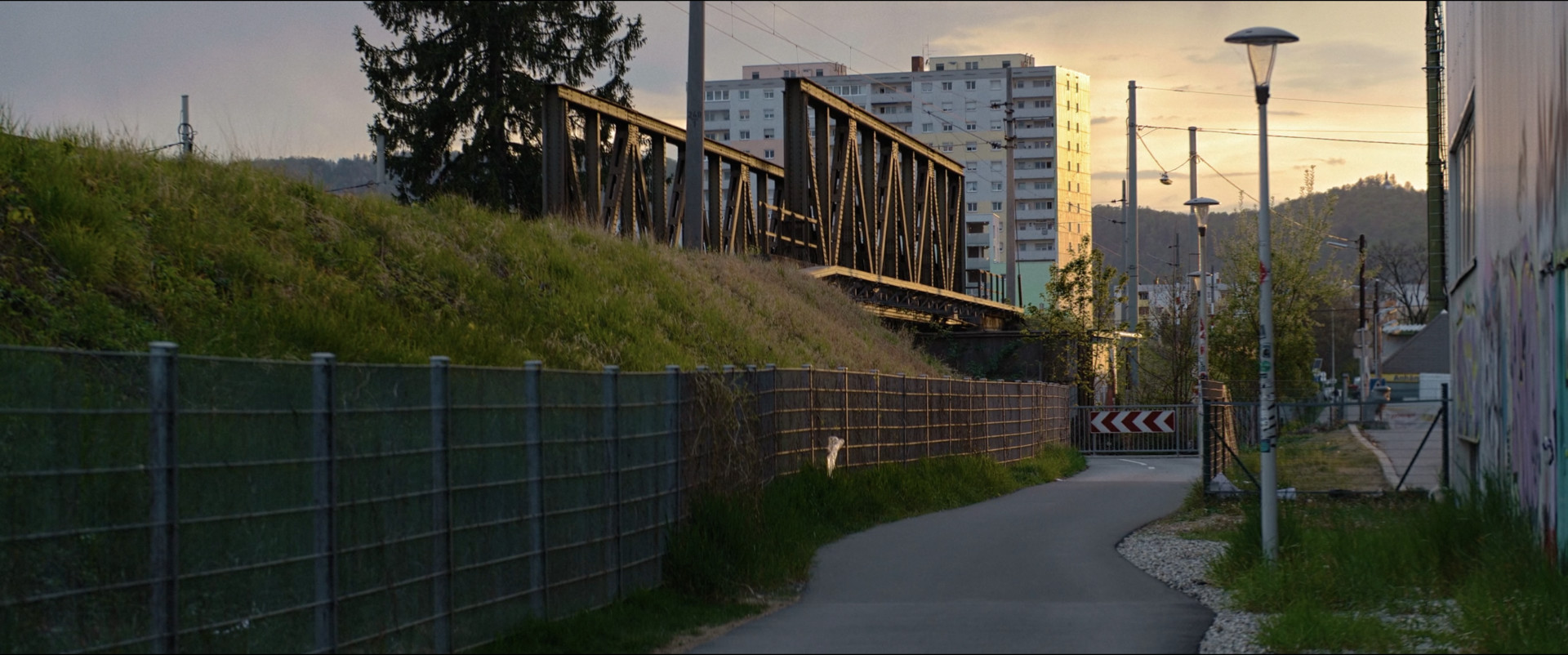 Feiertage
Katharina Pichler | 10:57 min | 2020 | AT
Radar Vienna AUSTRIAN Award
An omnipresent mood of isolation, uncertainty and tension had forced its way into peoples lives by April 2020, in the city of Graz as well as everywhere else. During a time where social interactions were drastically limited to private spaces and social media, observing the public space nonetheless partly revealed something at odds with the seriousness and urgency of the overall situation as well as the many personal desperations: a seemingly harmonious and unexcited portrait of an Austrian city at the beginning of spring. Birds chirping, lukewarm breezes, people aimlessly strolling through the city to kill time and assumably escape isolation. A sense of ambivalence revealed itself in personal observations of the filmmakers and therefore in the process of the film itself, which "Feiertage" ultimately attempts to portray. The film makes use of wide, static images and a variety of site-specific sound recordings. The German word "Feiertage" can be directly translated to "celebration days". Filmed mostly around the Easter holidays in 2020, a time people usually spend with their families and friends but were obliged to spend separated at the time, the film inflicts the word with a different and perhaps contradictory meaning.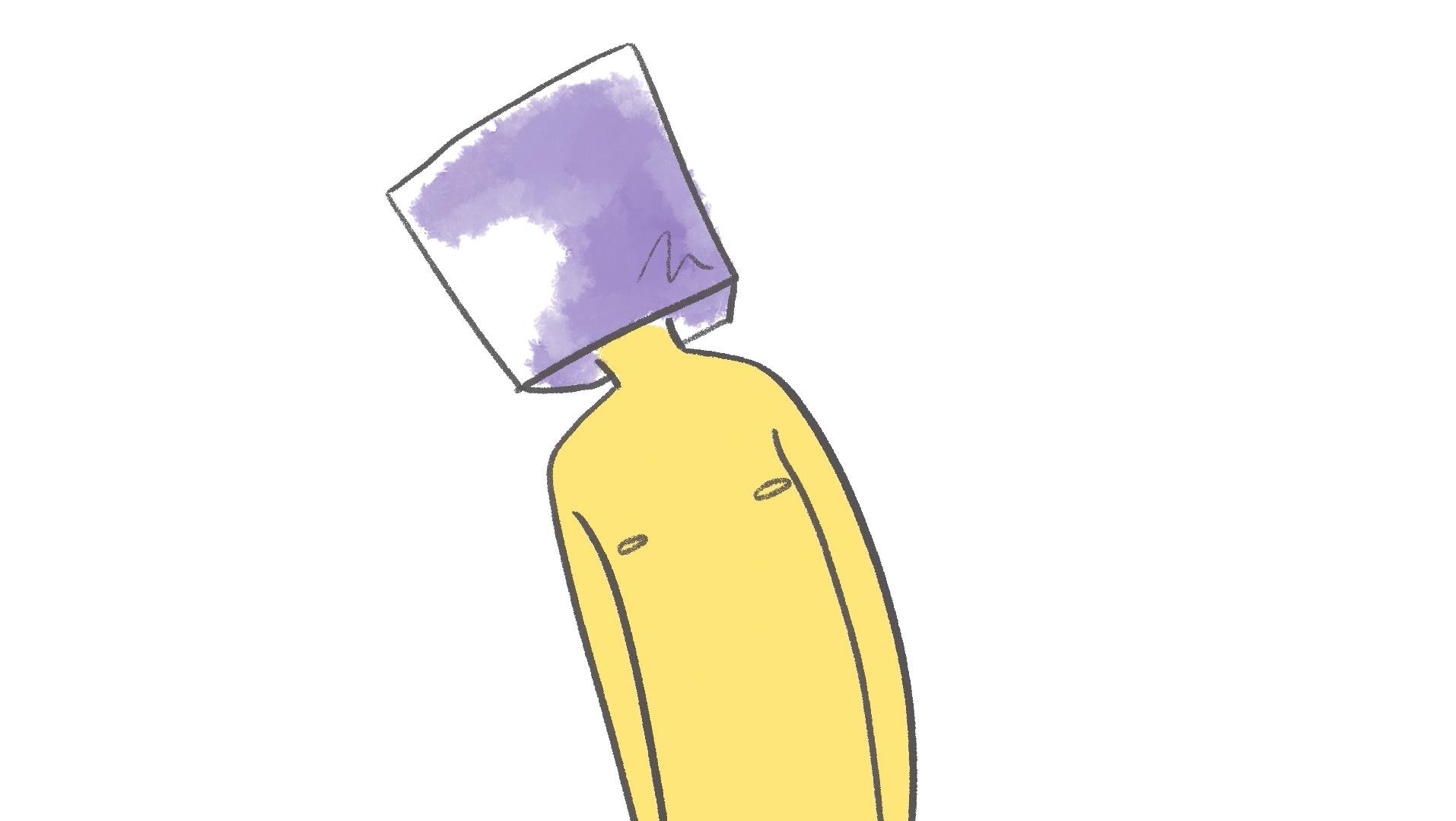 In The Middle of Nowhere
Sam Marques | 02:37 min | 2021 | PT
Radar Vienna INTERNATIONAL Award
The statements of 3 people who don't conform to society's expectations on gender, going against the gender binary and it's long time ruling over social interactions. A talk that tries to deconstruct the pressure put on us and confronts the ideas placed on society.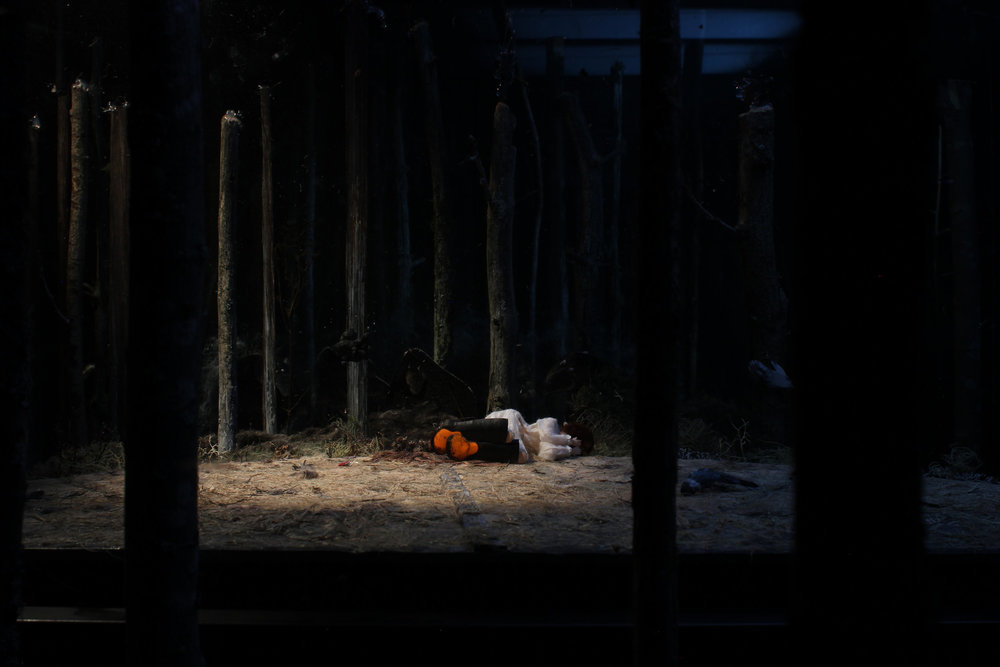 Mother didn´t know (Mor visste ingenting)
Anita Killi | 11:16 min| 2021 | NO
Radar Vienna INTERNATIONAL Award
Mother didn´t know is a poetic fabel about how to get along with your life, when everything looks impossible.
This is a poetic fable about a young troubled girl. A helper cares about the girl and tries to save her, but wants to stay invisible.
This film broaches the issue of child depression and is meant for children and adults alike.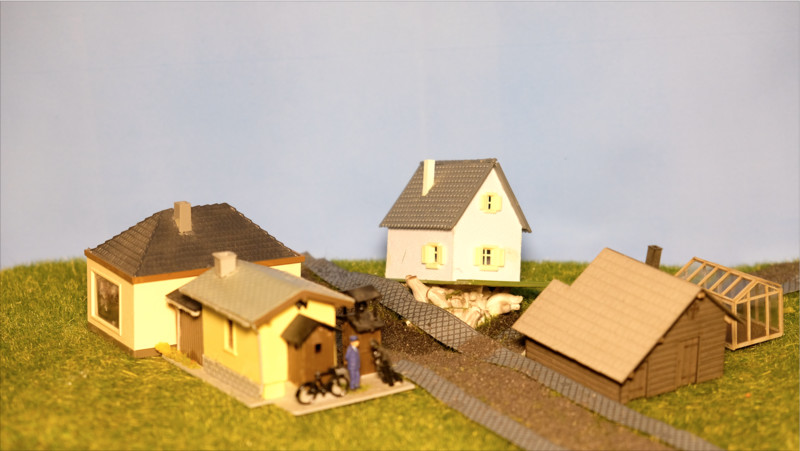 our house
Walentina Ammann | 03:15 min | 2021 | AT
Radar Vienna ANGEWANDTE ANIMATION AWARD
"Our house" is a three minute experimental video which centers around questions of nature vs. civilisation and metaphorically talks about the surpression and consecutive festering of trauma in the setting of suburbian austrian households. These processes are visualised by a culture of oyster mushrooms slowly pushing through the surface of a model landscape and the subsequent destruction of the neatly arranged village scene.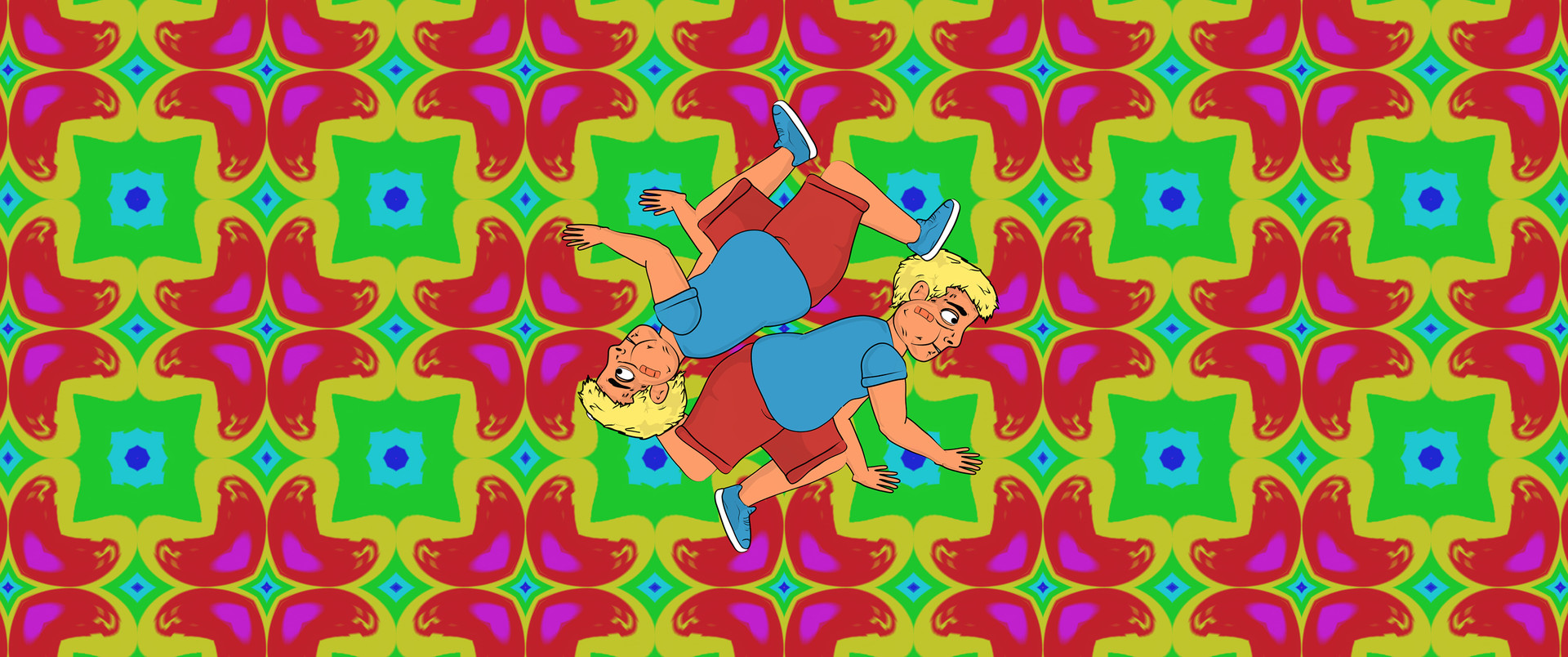 Overeaten
David Hemetsberger | 06:57 min | 2020 | AT
Radar Vienna ANGEWANDTE ANIMATION AWARD
A boy`s journey through a surreal world. He is eating one special fruit after the other, driven by greed, taste and the lust for adventure. After each fruit, the boy is getting bigger and more dizzy, but he doesn`t stop eating the fruits. The boy can`t measure the value of environmental resources. In the end the environment strikes back and the boy is becoming a part of the surreal world.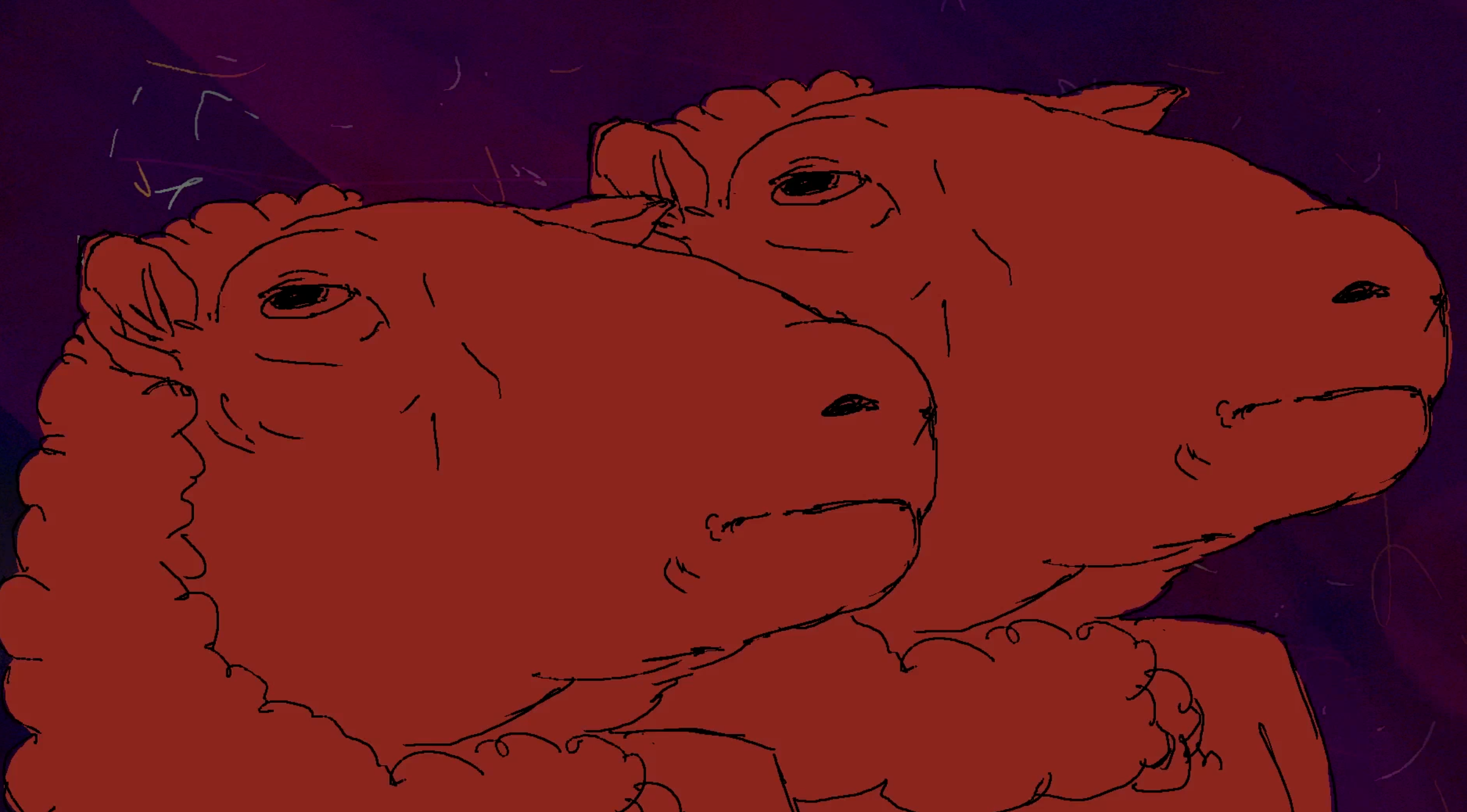 Thar Liggur Hundurinn Grafinn (there's the rub)
Simon Skrepek | 05:10 min | 2021 | AT
Radar Vienna ANGEWANDTE ANIMATION AWARD
Machines were mice and men were lions once upon a time.
But now that its the opposite, look at all the tired little horsies. How am I supposed to get any writing done?