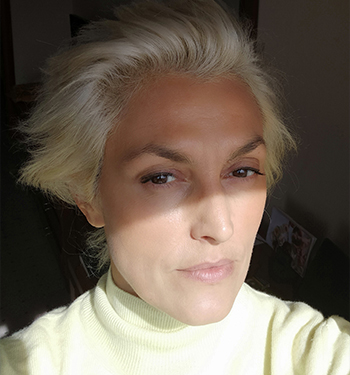 Michael Dudok de Wit – A Life in Animation
Including the screening of "The Monk and the Fish" and an online conversation with the artist.
PRESENTATION: Su, 27 March, 12:00 @ BICKLE KINO – Belvedere 21
Andrijana Ružić wrote a unique survey of the career of Michael Dudok de Wit and discusses all of his works and offers a glimpse into his private life. The biography of this European master of 2D animation, born in the Netherlands and based in London, is the first complete overview of the well-defined and canonic opus of this humble genius. Visually and thematically, Dudok de Wit's poetic and singular style of animation differs from the rest of contemporary independent animation production. Her book reveals what still challenges and thrills Dudok de Wit in the art of animation and why he persistently continues to believe in the beauty of hand-drawn animation. In the live-conversation via Skype Andrijana will talk with Michael about his work and life.
Biography
Andrijana Ružić is a graduate in History and Criticism of Art at the Università degli Studi in Milan, Italy. She specialised in the History of Animated Film under Giannalberto Bendazzi's mentorship. Andrijana has participated in numerous conferences for animation studies presenting the works of diverse independent authors of animation. Since 2012, she has curated animated films for the International Comics Festival in Belgrade, Serbia. She is also a member of the Selection Board of Animafest Scanner, the symposium for Contemporary Animation Studies held annually in Zagreb.