Agnieszka Jarząb, Maciek Bączyk (kinoMANUAL)
Poland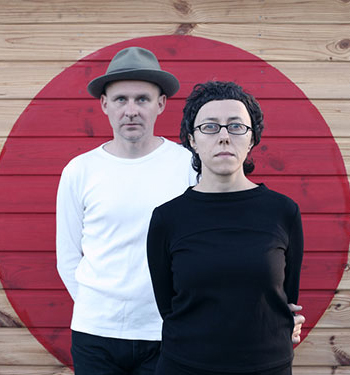 "Old But Gold But Old"
PRESENTATION: Sa, 26 March, 14:30 (approx.) @ BICKLE KINO – Belvedere 21
We enjoy old technologies, Modernism, pre-digital estetics. At the same time, we benefit by the digital, modern tools. Does this artistic practice make us traditionalists? Is this approach modern or old-fashioned? Is this approach right?
Regardless of how we assess it, first and foremost, it is possible. In art, as opposed to economics, politics or religion, nothing is impossible, we are limited only by our imagination. In art we are not force to do anythng, in art we are able to do a lot. We can reinvent the wheel or create worlds where no wheel is needed.
The question is: how to concern with art in order to use its potential.
As kinoMANUAL, we would like to spotlight our attempts to develop personal language, that we found worthy to note.
It will be a performative lecture, hold by two voices.
Biography
kinoMANUAL is a small, independent audio-visual production house focused on experimenting with the moving image and sound. We mainly explore analogue animation techniques such as hand-drawn, cut-out or direct cinema. We enjoy manual contact with film and production process itself. kinoMANUAL creates films and objects that correspond with a rich tradition of moving images, kinetic art and experimental cinema. Check out kinoMANUAL works on www.kinomanual.pl